Refer-a-Friend Program
With Us, You're in the Money
At Constellation Energy we want you, the customer, to have additional opportunities to earn huge rewards by celebrating your savings with friends and family who live in one of our service areas! Our referral programs can earn you up to $575 in rewards or free electric supply (depending on where you live) for referring your circle of friends and family to us!
The Rewards We Have In Store For You:
Refer-A-Friend is the program for all other Constellation residential customers!
Earn a $25 Visa Prepaid Card for both you and your friend if your friend successfully enrolls with us using your unique code! You can earn up to $575 in rewards from us (when combined with all of our promotions) within each calendar year.


Click here to learn more about Refer-A-Friend

Click here for full Terms and Conditions
Referring Friends and Family is Easy. Here's How:
Sign Up Now (if you haven't already).
Receive your referral code
Send to your friends
Let the rewards add up!
Earning Rewards Just Got Easier
Now you can review the status of your rewards anywhere, anytime. Quickly set up your account to:
View Your Plan Details
Track Your Rewards
View Your Referrals & Their Status
Share & Email Your Unique Referral Link/Code
and more!
If you are already a Constellation residential customer all you need to do is visit our registration page. After registration, you will be sent an activation email which will allow you to log in to your account. If you signed up over the phone and did not provide an email address when you signed up, you cannot register at this time, but check back soon! If you are not yet a customer, click the Sign Up Now button below.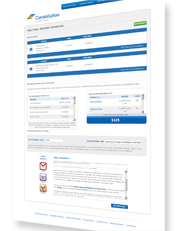 If you haven't Already, Sign Up Today!
Choosing Constellation as your new electricity supplier is easy! If you have your electric bill, you can do it right now in 9 minutes or less. Simply click the button below to get started.


*Free electric supply refers to residential electric generation services only, is not regulated by the New Jersey Board of Public Utilities and does not include any applicable taxes, utility distribution charges or other utility fees or charges. Only Constellation residential electric customers who reside in New Jersey can participate in Power Circle.

In order to be able to refer residential customers, you must be an enrolled Constellation residential customer. We reserve the right to discontinue our referral program at any time without notice, provided that we will honor any referrals we receive through such date.
Learn More
Choosing a new electricity supplier is easy. Watch this video to find out just how simple it really is. Click to watch.
We want to hear from you!
Your compliments, suggestions and service questions matter to us! Contact our Customer Care Team:
Connect With Us